The registration and score reporting services on this website will be temporarily unavailable on Tuesday, March 2, 2021, between 7:30 a.m. and 1:00 p.m. eastern time, for system maintenance. We apologize for any inconvenience.
edTPA for Georgia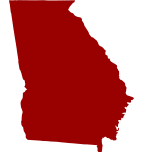 The GaPSC has removed edTPA as a program completion and certification requirement effective July 1, 2020, prior to the beginning for the 2020–2021 academic year. Individual educator preparation programs (EPPs) may elect to continue using edTPA as a program requirement. Candidates should consult with their EPP to determine if edTPA is a program requirement.
For academic year 2020–21 initial teaching program completers, edTPA is not a GaPSC program completion or certification assessment requirement.
For Spring 2020 initial teaching program completers:

Candidates who have passed edTPA will retain that passing record on their Georgia certification.
Candidates who submitted but did not pass one or more tasks will not be required by GaPSC to re-submit.
Candidates who were not able to submit by the previous submission deadline will not be required by GaPSC to submit.

For initial teacher program completers prior to Spring 2020, the edTPA requirement will be waived, and the appropriate certification will be issued by GaPSC, effective July 1, 2020.
Individuals impacted by the removal of the edTPA requirement will be eligible for certification upon the July 1, 2020, effective date of the rule.
For information on the impact to the Preparation Program Effectiveness Measures (PPEMs) and for additional information on teacher licensing requirements in Georgia, please visit the GaPSC website

.
Resources
For more information about teacher licensure and edTPA in Georgia, visit
www.gapsc.com

.