edTPA for California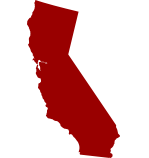 As of August 2014, edTPA is approved for use by California Preliminary Multiple and Single Subject teacher programs as a teaching performance assessment option.
Resources
For more information about edTPA in California, visit the California Commission on Teacher Credentialing site at www.ctc.ca.gov/educator-prep/TPA.html

.
California Induction Candidates: If you are a candidate who is in Induction at the time you complete the edTPA, please select: "California candidate enrolled in a Commission-Approved Teacher Induction Program" as your preparation program when you register. Information on induction programs can be found here: www.ctc.ca.gov/educator-prep/teacher-induction

.
Guidance for Refunds Under CA SB 114
Candidates who registered for, but no longer need to take edTPA under California Senate Bill 114

(Chap. 48, Stats 2023) may be eligible for a full refund of their assessment fee (also see PSA 23-05

).
Candidates registered for edTPA, who have not yet submitted their assessment for scoring and are within 18 months of their edTPA registration date, are eligible for a full refund by withdrawing their registration AND contacting the Customer Contact Center to provide additional verification. On the Contact Us page, click the box "For Candidate Support" for multiple options to reach the Customer Contact Center (i.e., email, phone, live chat, and mail).
Assessment Areas for California
Assessment Areas and Passing Scores for California
The following list of California initial teaching credential areas have been aligned with the California Commission on Teacher Credentialing (CTC) approved edTPA assessment areas. The related passing scores for each assessment area have been approved by the CTC.
Candidates should confirm the appropriate edTPA portfolio handbook with their faculty advisor before registering for the assessment.
California Teaching Credential
edTPA Handbook
CA Passing Score Standard
Multiple Subject: Elementary
Elementary Education: Literacy with Mathematics Task 4
49
Elementary Education: Mathematics with Literacy Task 4
49
Single Subject: Secondary
Agriculture
Agriculture Education
41
Art
Visual Arts
41
Biological Sciences (Specialized)*
Secondary Science
41
Business
Business Education
41
Chemistry (Specialized)*
Secondary Science
41
Classical Languages—Latin
Classical Languages
35
Dance
K–12 Performing Arts
41
Education Specialist, Extensive Support Needs
Special Education for California
35
Education Specialist, Mild Moderate Support Needs
Special Education for California
35
English
Secondary English-Language Arts
41
Foundational-level General Science
Secondary Science
41
Foundational-level Mathematics
Secondary Mathematics
41
Geosciences (Specialized)*
Secondary Science
41
Health Science
Health Education
41
Home Economics
Family and Consumer Science
41
Industrial and Technology Education
Technology and Engineering Education
41
Mathematics
Secondary Mathematics
41
Music
K–12 Performing Arts
41
Physical Education
Physical Education
41
Physics (Specialized)*
Secondary Science
41
Science: Biological Sciences
Secondary Science
41
Science: Chemistry
Secondary Science
41
Science: Geosciences
Secondary Science
41
Science: Physics
Secondary Science
41
Social Science
Secondary History/Social Studies
41
Theatre
K–12 Performing Arts
41
World Language: English Language Development
English as an Additional Language
41
World Languages: Languages other than English

American Sign Language
Arabic
Armenian
Cantonese
Farsi
Filipino
French
German
Hebrew
Hindi
Hmong
Italian
Japanese
Khmer
Korean
Mandarin
Portuguese
Punjabi
Russian
Spanish
Vietnamese

World Language
35
*At its August 14–15, 2014, meeting, the Commission on Teacher Credentialing approved the discontinuation of this credential. June 2020 is the last date for qualifying for this credential.
Important Information About Translations/Transcripts
Teacher candidates enrolled in a California educator preparation program (EPP) and participating in a bilingual classroom placement where a language other than English is exclusively used for instruction, or who are in a placement where both English and another language are used for instruction should select the appropriate Bilingual Placement specialty area during edTPA registration. Teacher candidates may submit edTPA materials in the language of instruction without providing English translations/transcripts. Note: The written analysis and reflection narrative within the Planning, Instruction, and Assessment commentaries should be primarily written in English.
Teacher candidates must register for the Bilingual Placement specialty area which corresponds with the language of instruction. Portfolios with materials submitted in a language that does not correspond with the specialty area selected during registration will receive condition codes during scoring.
Your handbook selection should be aligned with your clinical experience. Please call or contact your state office of educator licensing for specific details.
California Commission on Teacher Credentialing

For additional information regarding edTPA state policies, please review state participation information at edtpa.org

.