edTPA for Arkansas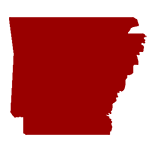 Effective March 10, 2016, Arkansas educator preparation programs may request and be granted approval from the Arkansas Department of Education to implement edTPA within their programs. Teacher candidates affiliated with the state approved programs may use edTPA in lieu of the Principles of Learning and Teaching or the World Language Pedagogy pedagogical assessments required for licensure.
For more information on teacher licensing in Arkansas, please visit the
Arkansas State Department of Education

.
Candidates
Please check with your faculty advisor at your educator preparation program to select the appropriate edTPA assessment for your credential program.
The Arkansas Professional Pathway to Educator Licensure (ArPEP) is an alternative preparation route to obtaining an Arkansas teaching license for college graduates holding a minimum of a bachelor's degree. The program is administered under the direction of the Division of Elementary and Secondary Education (DESE) and is monitored by the DESE Office of Educator Effectiveness.
All ArPEP teachers are REQUIRED to submit a scorable portfolio submission to edTPA. If the edTPA portfolio score is incomplete or if the passing score listed below is not obtained, the ArPEP teacher can either resubmit the portion(s) of edTPA or all of the edTPA portfolio to attempt to make the passing score.
If the teacher does not obtain a passing score, then they must take and pass the appropriate Principles of Learning and Teaching exam to complete the ArPEP program for recommendation for the Standard Teaching License.
All ArPEP teachers who are placed on an Alternate Assessment Plan (AAP) must pass the edTPA.
The initial cost of the edTPA fee is paid through a voucher via the ArPEP program. The teacher is responsible for any cost incurred in the retake process for edTPA and/or the fee for the Principles of Learning and Teaching exam.
The following score is required on the pedagogical assessment for an eligible ArPEP teacher to be considered an ArPEP Completer and recommended for the Standard Teaching License:
edTPA (Teacher Performance Assessment)
| Handbook | Passing Score |
| --- | --- |
| 13-Rubric Handbook | 32 |
| 15-Rubric Handbook | 37 |
| 18-Rubric Handbook | 44 |
Faculty
Please check with your educator preparation program's edTPA Coordinator to determine the appropriate edTPA assessment handbooks to use for your credential programs.
Educator Preparation Programs
Please check with your edTPA State Lead or State Education Agency contact, responsible for educator preparation program approval/credentialing, for the recommended use for the state.
Visit edtpa.org

for handbooks, the Resource Library, and other resources for stakeholders.
Elementary Education Handbook Selection
Handbook Selection
Please note that there are 4 different elementary education handbooks (Elementary Education: Literacy with Mathematics Task 4, Elementary Education: Mathematics with Literacy Task 4, Elementary Literacy, and Elementary Mathematics). Because states differ in which elementary education handbook they accept for licensure, you should consult your state licensure office and your advisor about which handbook is appropriate for the state in which you are seeking licensure. Candidates should always confirm their assessment selection with their advisor before registering.
Your handbook selection should be aligned with your clinical experience. Please call or contact your state office of educator licensing for specific details.
Arkansas Department of Education

For additional information regarding edTPA state policies, please review state participation information at edtpa.org

.