edTPA for Arkansas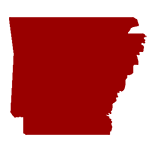 Effective March 10, 2016, Arkansas educator preparation programs may request and be granted approval from the Arkansas Department of Education to implement edTPA within their programs. Teacher candidates affiliated with the state approved programs may use edTPA in lieu of the Principles of Learning and Teaching or the World Language Pedagogy pedagogical assessments required for licensure.
For more information on teacher licensing in Arkansas, please visit the
Arkansas State Department of Education: Educator Licensure Unit

.
Candidates
Please check with your faculty advisor at your educator preparation program to select the appropriate edTPA assessment for your credential program.
Faculty
Please check with your educator preparation program's edTPA Coordinator to determine the appropriate edTPA assessment handbooks to use for your credential programs.
Educator Preparation Programs
Please check with your edTPA State Lead or State Education Agency contact, responsible for educator preparation program approval/credentialing, for the recommended use for the state.
Visit edtpa.aacte.org

for handbooks, the Resource Library, and Online Community.
Handbook Selection
Please note that there are 3 different elementary education handbooks (Elementary Education, Elementary Literacy, and Elementary Mathematics). Because states differ in which elementary education handbook they accept for licensure, you should consult your state licensure office and your faculty advisor about which handbook is appropriate for the state in which you are seeking licensure. Candidates should always confirm their assessment selection with their faculty advisor before registering.
*The current Elementary Education handbook (Tasks 1–3 in Elementary Literacy and Task 4 in Elementary Mathematics) will continue in operation but will be renamed Elementary Education: Literacy with Mathematics Task 4 with the early October 2018 release of the additional elementary handbook.
**The new Elementary Education: Mathematics with Literacy Task 4 handbook will be released in early October 2018 and available for candidate use with the October 5th submission window.
Your handbook selection should be aligned with your clinical experience. Please call or contact your state office of educator licensing for specific details.
Arkansas Department of Education

Passing Scores for Arkansas
The Arkansas State Board of Education has adopted an edTPA passing standard of –1 Standard Error of Measurement (SEM) below the national recommended professional performance standard, as set out in the table below. Candidates who successfully participate in edTPA by meeting the approved passing standards may use their edTPA performance to satisfy the state-approved pedagogical assessment requirement.
| | |
| --- | --- |
| 13-Rubric Handbooks | 32 |
| 15-Rubric Handbooks | 37 |
| 18-Rubric Handbooks | 44 |
For additional information regarding edTPA state policies, please review AACTE's state participation information.