The registration, user account, and score reporting services on this website will be temporarily unavailable on Tuesday, August 30, between 8:00 a.m. and 12:00 p.m. eastern time, for system maintenance. We apologize for any inconvenience.
Scores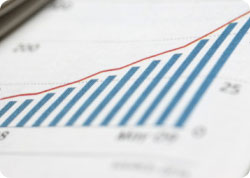 Your edTPA Score Profile will be emailed to you, if you requested this service when you registered, according to the schedule below, by 5:00 p.m. eastern time. Score profiles are also posted to your account, by 10:00 p.m. eastern time, for 12 months as PDF documents, which you may view, print, and save for your records.
Your account also contains your complete edTPA history, including each assessment you've taken, the date you submitted the assessment, and your score.
Your assessment results are reported to you and to any educator preparation program that you indicated as a score recipient when you registered. If applicable, your results are also reported directly to the relevant state agency responsible for educator licensure.
Score Report Dates
edTPA scores are released according to the following schedules:
Passing Requirements
Pass/Fail information is not supplied on the edTPA score profile, as not all users of edTPA have an established standard in place, and requirements may be specific to the state or educator preparation program user. Note that you may not be able to meet a state- or program-specific passing score requirement if you have condition codes.
Please select your state to review information (if applicable) about any state-specific passing score requirements.

Learn more about the Recommended Professional Performance Standard.
---